University of Oulu; Faculty of Information Technology and Electrical Engineering; Oulu University Secure Programming Group (OUSPG)
The Oulu University Secure Programming Group is active as an independent and academic research group in the Department of Computer Science and Engineering (CSE) of the University of Oulu since summer 1996. The purpose of the OUSPG is to study, evaluate and develop methods of implementing and testing application and system software in order to prevent, discover and eliminate implementation level security vulnerabilities in a proactive fashion. The research focus is on implementation level security issues and software security testing. The research group is actually involved in the following activities: black­box testing for software vulnerabilities; vulnerability tracking of disclosures; integrating secure programming in local curriculum; study of the vulnerability classifications and taxonomies; study of the life­cycle of the software vulnerabilities, and dependency analysis in complex systems. Its most relevant research projects are: PROTOS Security Testing of Protocol Implementations; PROTOS Genome – Automated security testing of protocol implementations; FRONTIER­COMPAT ­ Inferring causal relationships in complex systems; FRONTIER­RIDAC ­ An Open Source RFID Audit Framework; PROTOS­MATINE ­ Dependency analysis in complex systems.

University of Vienna; Faculty of Computer Science
The Faculty of Computer Science is one of 15 faculties at the University of Vienna, Austria. It is a principal centre for teaching and research in computer science and business informatics in Austria. It offers a wide range of studies and awards including Diploma, Master, Bachelor and Doctorate. The Faculty is mainly involved in the studies on Computer Science (Informatik) and Business Informatics (Wirtschaftsinformatik), but provides services for many other studies including Business Administration (Betriebswirtschaftslehre), Statistics (Statistik), and Economics (Volkswirtschaft). The Faculty employs about 170 staff­members and over 2,000 students, both full­ and part­time, are affiliated with the Faculty and its research groups. It is home of twelve research groups, the Computer Science Didactics and Learning Research Center and takes part in the research platform Computational Science Center. The Faculty runs several research projects in the field of computer science and business informatics funded by national, european and international agencies and industry. The institutes have established strategic partnerships with partners from academia and industry

Chair of Data Science, Institute of Computer Science, University of St. Gallen
The Chair of Data Science focuses on linguistic data science, such as text analysis, text mining and natural language processing. This includes basic and applied research for the development of new methods and innovative applications. Our core competence lies in the processing of structured and unstructured data, as well as the identification and interpretation of patterns in data. Our expertise covers all types of data, including voice, image and video. Research domains include machine learning, deep learning and natural language processing, as well as Big Data ethics, privacy and compliance methodologies.
Applications include LegalTech, in particular, the extraction of structured information from legal documents and the use of deep learning and semantic technologies for processing legal documents. A highly significant application area is Cybersecurity, where we identify cyberattack patterns and help to control response and recovery actions, including information extraction from a variety of online resources. We are also working on Fintech applications where there is a strong need for high quality, well-described language resources that can be used in sentiment analysis to assist financial decision making. We are also working on niche research areas such as human-to-human modelling and human-to-robot interactions.
UniSt.Gallen has an increased role and participation regarding the finetuning and the deployment in the pilots of the CS-AWARE technology components adaptation and testing as these were developed  under multi-lingual semantics support task. Further to this, we participate in all other activities of the project related to the transfer and scale-up of the project results.

CARIS Research Ltd
Caris was originally formed as a research centre based at Kingston University in London. The company began operating independently on the university in 2003 and is a UK Registered Limited Company established in 2003 (Company Number: 04677241). Among other areas, Caris specializes in the design of socio­technical human activity systems.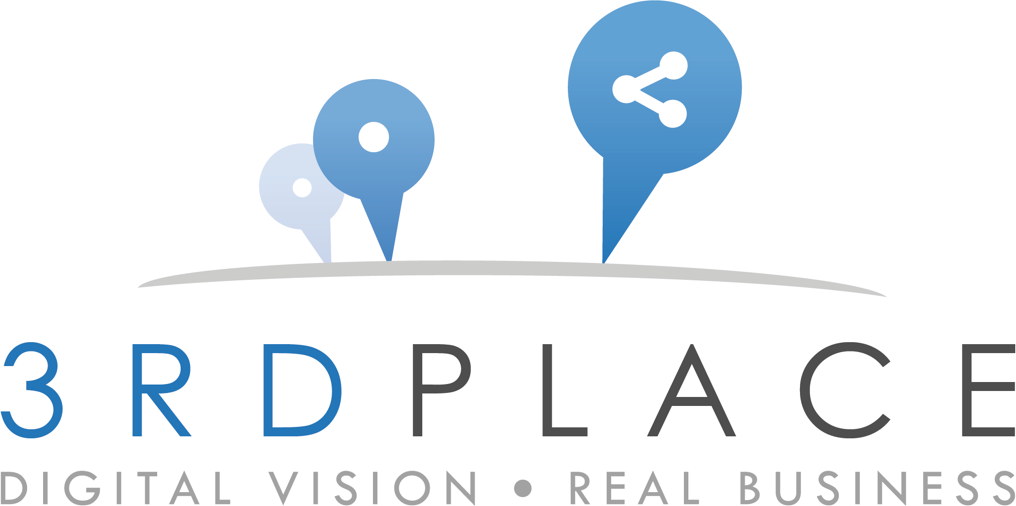 3rdPLACE srl, Milan, Italy
3rdPLACE is a Digital Strategy Consultancy Company Founded in 2010 by 3 former Senior Manager at Google Italy, today sees the participation of a total of 6 partners. 3rdPLACE helps Italian and International Companies developing digital strategies through a data­driven approach that rely on strong Big Data management competences, in order to obtain the Smart Data on which to perform all the analysis, focused on the clients' business goals. 3rdPLACE team is composed by Software Architects & Engineers with Big Data management skills, Data Scientists, Data Analysts, Experience Designers and Digital Consultants, for a total of 30 people.
RheaSoft is an SME IT-company based in Aarhus, Denmark founded in 2018. RheaSoft is a young company with an average of more than 25 years of IT experience among its staff. RheaSoft has great experience in enterprise software development, enterprise data migration, including geospatial data, large scale integrations, including cloud integration and development with a touch of visualization and heavy data handling. RheaSoft also has a long experience in the process automation field.

PERACTON LIMITED
Peracton Ltd is an IT/software company based in Europe, Ireland. Peracton was founded in 2010 and initially funded by Enterprise Ireland – the Irish Government funding agency for applied research. It was built from the very beginning as an agile company, to provide cutting­ edge decision making software solutions via the Cloud. Peracton's core focus is to develop and exploit Cognitive /Artificial Intelligence technologies to solve complex decision making problems for Finance, Cyber-Security, Robotics and Healthcare.

Innovative Secure Technologies (INNOSEC)
Innovative Secure Technologies PC (InnoSec) is a spin­off company, located in Thessaloniki,Greece and is related to the Alexander Technological Educational Institute (ATEI) of Thessaloniki. In addition, the company itself pursues participation in both national and international research projects, so as to produce state­of­the­art research on the field of information security. The main business activity of InnoSec – Innovative Secure Technologies is the provision of innovative and smart information security services for other companies (e.g. security policies, security audits, penetration tests, early­warning systems).
InnoSec is a start­up company (SME) staffed by personnel and collaborators with significant experience on state­of­the­art research areas, obtained through participation in research projects and related publications in scientific journals and conference proceedings. The research expertise of InnoSec lies within the wider area of information security and more specifically it targets the following areas: Cloud computing security, involving the design of models and secure services technologies in the cloud, Big Data security, Sensor networks security and Security on social networks and more specifically the privacy technologies and mechanisms.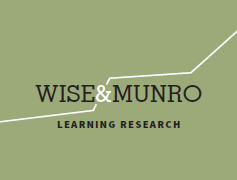 Wise & Munro
Wise & Munro is a pioneer in developing and using technology in educational settings since the very beginnings of Internet. We started in studying the role of computers for supporting coherent idea generation and sentence production in writing, where the computer had the role of expert and didactician (Alamargot & Andriessen, 2002; Andriessen, de Smedt & Zock, 1996). We also studied the role of intelligent computer support for learning (Andriessen & Sandberg, 1999). During the nineties, we experimented extensively with the use of discussion forums in higher education (Andriessen, 2006). We studied educational uses of argumentation, and collaborated in projects during which computer support for argumentation was developed (Andriessen, Baker & Suthers, 2003; Baker et al., 2006; van Amelsvoort, Andriessen & Kanselaar, 2007). Recent research activities concern understanding the ethical dimension of collaboration, through analysis of emotions, as well as the educational context (Damsa et al, 2010; Andriessen, Pardijs & Baker, 2013). We have seen collaboration and computer support from many sides. Because many of these studies took place in the context of EU projects, we also qualify as cooperative partner with the management and collaboration skills for actively being involved in such projects. As a small company, Wise & Munro also qualifies for services related to further dissemination and exploitation of project results, especially in public sector contexts. In CS-Aware our role, as social scientists, is to look at the pilot cases from the side of human action and interaction, and to document (for example as user stories) the changes in conceptions and the organisation of work activities around cybersecurity at the user sites.
CeSViTer Consulting S.r.l. will be promoting national and international initiatives – innovative services for territorial entities and private organizations with the aim encouraging cooperation and interchange in the promotion of territorial development and innovation. It will promote research projects in the fields of territorial development and innovation of the public and private sector. In addition, priority will be given to the promotion and development of activities at both a national and international level regarding innovative services in local governments and businesses concerning territorial development, innovation, tourism, culture, Smart Cities, and CyberSecurity.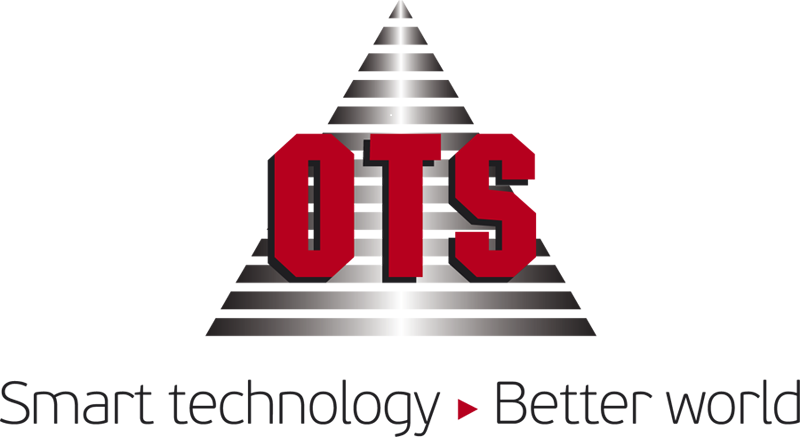 OTS
OTS is a company engaged in information technology. It specializes in the production and development of software programs. The main business activities comprise of the development and distribution of business software applications as well as the design and implementation of integrated IT solutions for public and private organizations. OTS has more than 20 years of experience in building intelligent technical solutions and providing high quality services to businesses, organizations and government. OTS mission is to build software and help professionals and businesses meet their needs providing them with high quality software and services.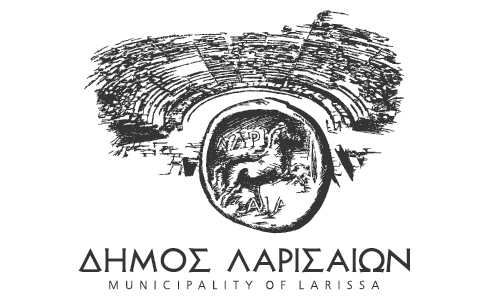 Municipality of Larissa
The municipality of Larissa is the capital and largest city of the Thessaly region of Greece and capital of the Thessally Prefecture and it has 170.000 inhabitants. The Municipality of Larissa organizational features 12 addresses with 64 departments and 4 offices falling directly under the Mayor with total number of employees 977 people (641 permanent and 336 indefinite term employees).

Roma Capitale; Dipartimento Innovazione Tecnologica
Roma Capitale is the largest and most populous city in Italy. It operates by a complex structure of over 20 departments, 15 town halls employing 26.000 staff. Rome has a cultural and artistic heritage unique in the world which value can be a distinctive element in Europe and worldwide. Despite its history, Rome is very much an innovator, always ready to introduce new technologies and management models to help and simplify the lives of its citizens, Corporate companies and SMES towards Smart­City.
FORMER PARTNERS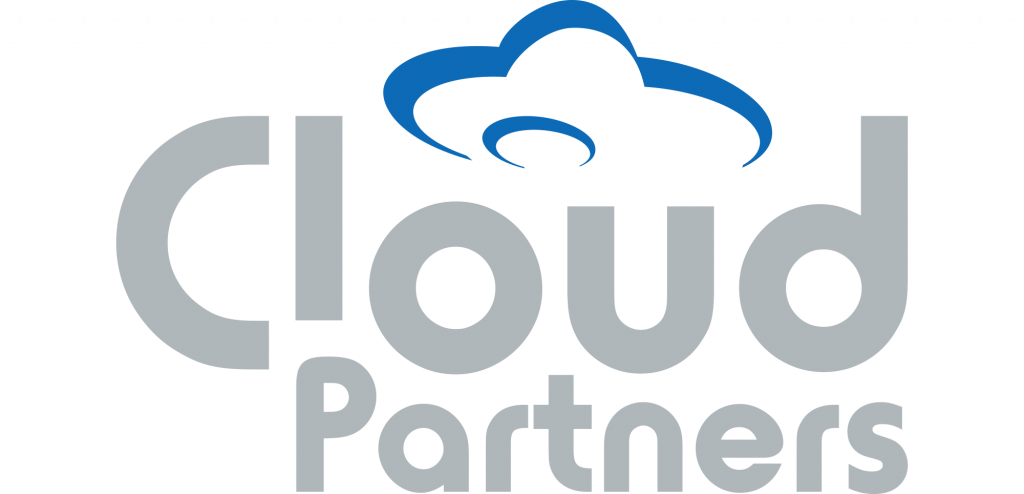 CloudPartners
CloudPartners A/S is an SME IT-company based in Aarhus, Denmark. It was established in 2011 as Dashsoft, but in order to show the real spirit of the company, we changed name in 2017. CloudPartners mainly focus on providing Cloud services from Amazon AWS, including Cloud Strategy and Architecture, Cloud Development and 24/7 Cloud Platform Management from a DevOps perspective. The CloudPartners team has worked in the cloud from the very beginning. We were among the first Danish cloud experts to realise the great potential of Amazon Web Services, and we develop all kinds of cloud solutions for companies of all sizes, both in Denmark and abroad. CloudPartners is an Amazon AWS Advanced Consulting and Reseller Partner.

Ancitel SpA
Ancitel – the cloud of Italian municipalities Ancitel S.p.A. is the service provider for municipalities on the behalf of ANCI – the National Association of Italian municipalities.

Lehrstuhl für Informatik; Digital Libraries and Web Information Systems Universität Passau, Fakultät für Informatik und Mathematik
The University of Passau is an attractive and internationally visible university, known for its excellent, competitive research and strong, innovative teaching. As a cosmopolitan university it is dedicated to promoting diversity and fostering a culture of open communication. This is reflected in its rigorous anti­discrimination policy and its promotion of gender equality. In the project participates the Chair for Computer Science with a focus on, Digital Libraries and Web Information Systems. We build our research agenda on the ideas of distributional semantics, at all three levels of theoretical basic research groundwork, applied technologies and infrastructures, as well as innovative service concepts and applications. We aspire to contribute to national, EU­wide and world class research in the above areas and create synergies that will boost the profile of our University and our region as an international centre of excellence and a catalyst for growth with a high impact to the society and the economy. Finally, we hold a close collaboration with the Chair of Digital Humanities at the Faculty of Philosophy and with other thematically close Chairs of Media Informatics, Distributed Information Systems and Information Management. The main centre of gravity for our research in the project relates to knowledge technologies and is inspired by research in distributional semantics, an area that may be regarded as the most exciting and promising development in the last 30 years. One of the key areas of our research relates to the critical technology for big data research in the form of distributional semantics (DS). DS can be regarded as the new semantics for the era of big data. Same as the now traditional semantic technologies that reflected the needs and context of the web, distributional semantics are a promising field of research that can contribute to sense­making out of dynamic data structures and complex data artifacts which may come from several sources such as gestures, brain states, voices and expressions in order to help adapt services to specific user groups and personal temperament and environmental contexts.